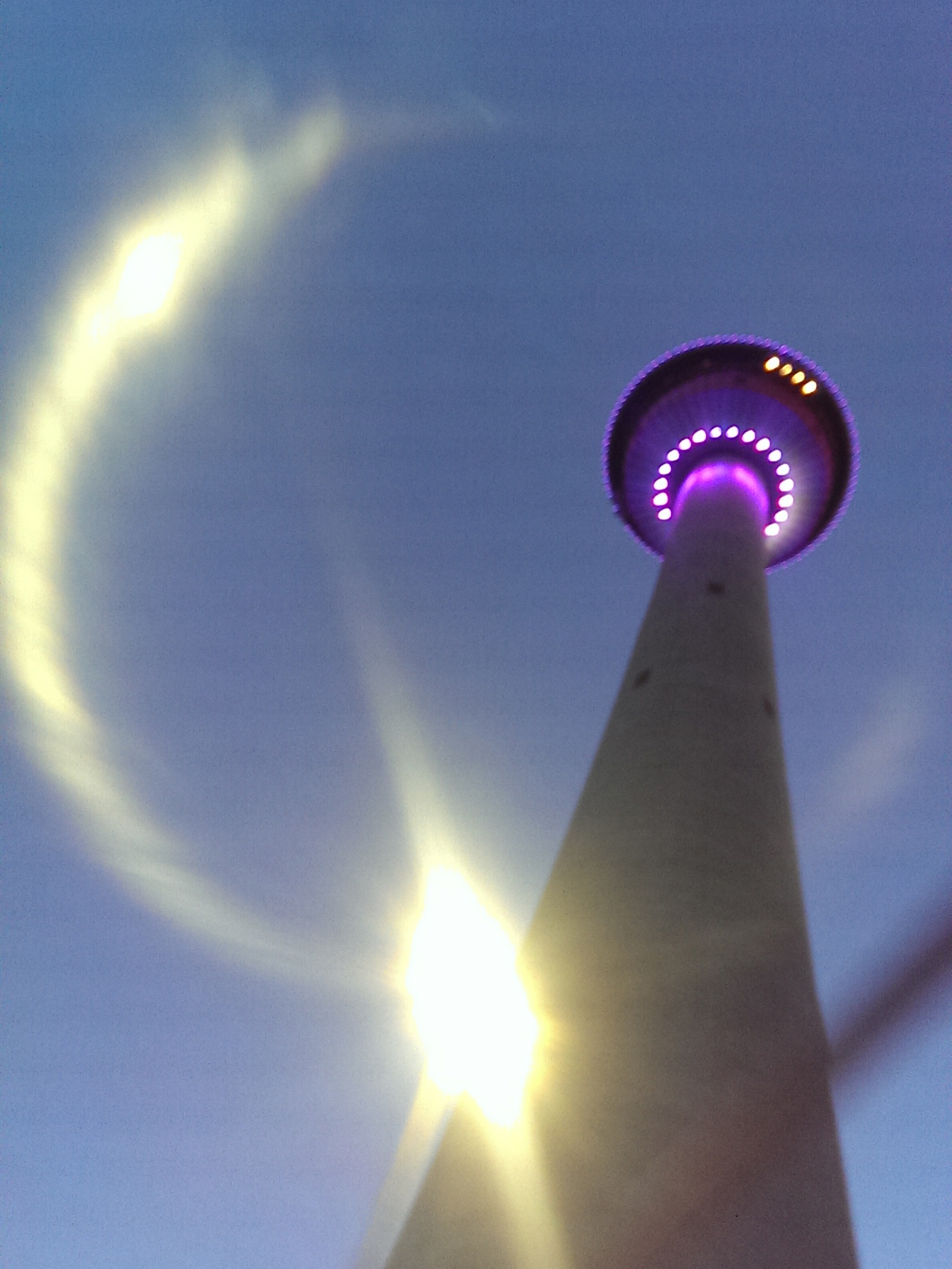 October 12, 2016 turned out perfectly.  The Calgary Tower was Purple for WinSTEM week just as the sun was setting.  
We'd love to say that the flair in this picture is the sun, but it was a more mundane street light, 9th Ave & Centre Steet.  Photos: Wendy Hutchins 
A great group of 22 showed up for hot chocolate, pictures, talk, and viewing the Calgary Tower from our perch at Enmax Park (overlooking Stampede grounds).  It was a bit chilly, so the keyword for posing was "Penguin", getting a big huddle for warmth.