Athena Outstanding Volunteer Award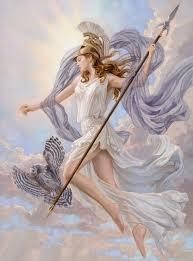 Nominations are open until June 30, 2021 for The Athena - Outstanding Volunteer Award! 
In honor of Dr. Margaret-Ann Armour, AWSN is pleased to announce the Dr. Margaret-Ann Armour Memorial Award for Outstanding Volunteer - The Athena.
AWSN offers an annual award to recognize significant contributions made by a volunteer to the AWSN/STEM community in Alberta.
To demonstrate that the criteria for this award are met, you will be asked to:
● Provide a nomination letter and CV/Resume 
● Indicate the volunteer role(s) the nominee has played and their impact and unique contributions within the AWSN/STEM community in Alberta
● Describe any non-AWSN/STEM volunteer roles 
● Up to 2 supporting letters of recommendation
If you are not able to submit online, please send an email to awards@awsn.org indicating that your hard copy nomination is enroute to our mailing address:
AWSN Attention: Athena Award Committee 3553 - 31 Street NW, Box 53 Calgary, Alberta T2L 2K7
2020 winner: Ingrid Pederson