Meet the 2022 AWSN Scholarship Recipients
Congratulations to our 2022 scholarship recipients (listed by alphabetical order)!
Kezziah Ayuno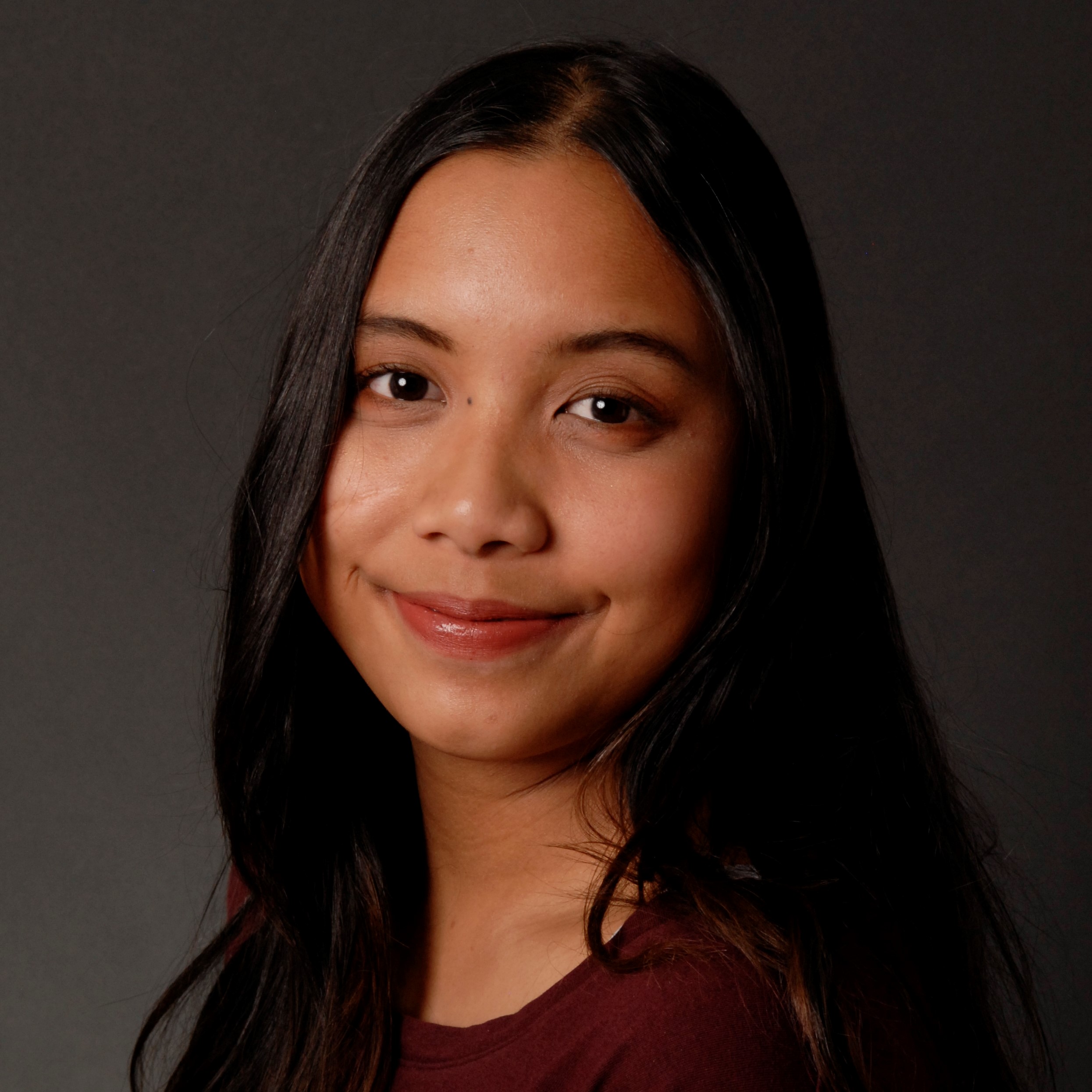 Kezziah Camille Ayuno is an undergraduate student at the University of Alberta double majoring in BSc in Computing Science and Psychology while pursuing two certificates: Research Certificate in Science (Psychology) and Certificate in Applied Social Science Research. Kezziah grew up in Ponoka and moved to Edmonton in 2017 to pursue her post-secondary studies. She has worked with many researchers including Dr. Dana Hayward, Dr. Ben Dyson, Dr. Jeremy Caplan, Dr. Michael R.W. Dawson, and Dr. Reyhaneh Bakhtiari Kouhsorkhi. Within these labs, she wore many different hats as a data analyst, behavioural analyst, student researcher, programmer, independent researcher, and more. Through Dr. Caplan's lab, she was able to run several experiments and become second author in Jeremy Thomas's paper on interactive imagery. Outside of the labs, she was an executive for MusicBox Children's Charity for three years, and recently expanded to Google Developers Club, NeurAlbertaTech, and Future Creators. Future Creators has given her a way to give back to the Edmonton community by using her technical skills to develop projects that students may use to learn more about software development. NeurAlbertaTech and Google Developers club provide an avenue for her to explore new technology and develop alongside many talented developers. Kezziah took her first step into the tech industry during her internship as a technical writer this summer and was able to apply both her psychology and technical skills in order to help her company create documentation that focuses on the users' needs. For Fall 2022, she will be a TA for CMPUT 174, which she aims to make a positive impact on new programmers and to inspire students to continue their journey in tech. Kezziah aims to make a positive difference in STEM by providing not only a female perspective but a queer and person of color perspective as well.
---
Remington Bracher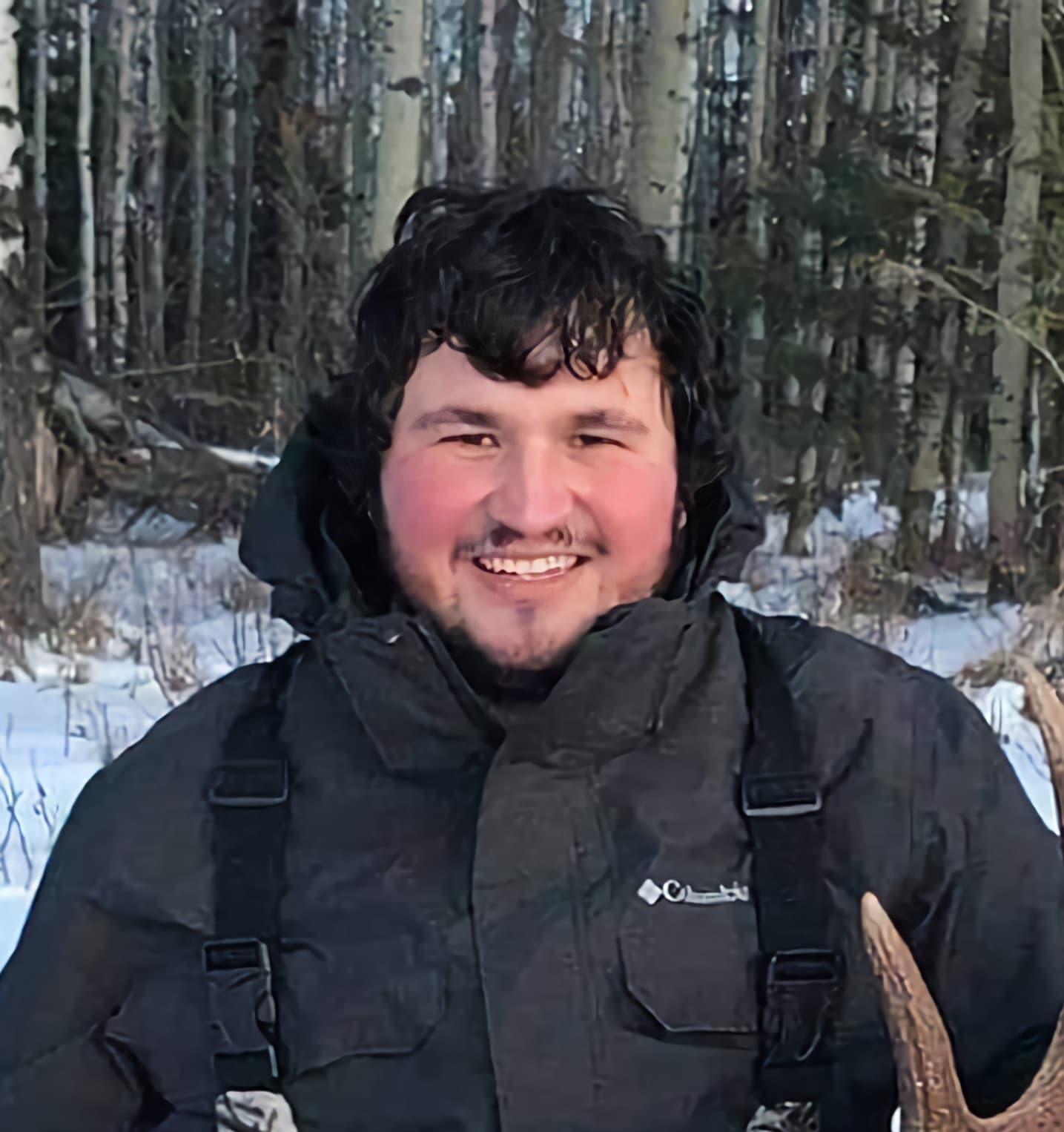 Remington is a fourth-year Conservation Biology student at the University of Alberta and a recent graduate from NAIT's Technical Conservation Biology program. After finishing his undergrad, he hopes to pursue a Master's program focusing on wildlife ecology and species reintroduction. Growing up all over Alberta as an avid hunter, angler, and registered trapper, you will continually find him exploring the backcountry for the best trout streams or elk hallows. Remington Is an active community volunteer for Alberta Hunter Education Instructors' Association and Delta waterfowl in his spare time. Remington also serves as the Student Director for the Alberta Chapter of The Wildlife Society. Professional, He has worked in the Fish and Wildlife field as a consultant and provincial fisheries technician. Remington's passion for the outdoors and the wildlife that inhabits it has led him to be a driving force for conservation so future generations can enjoy the backcountry the same way he did.
---
Lacey Calder
Lacey is a third-year post-secondary student from rural Manitoba. She grew up on a grain and beef cattle farm in Southern Manitoba. Since she was young, she always loved being involved on the farm. Her love of agriculture led her to pursue post-secondary studies in the domain of agriculture. Therefore, in 2020, Lacey began her post-secondary studies at the University of Manitoba. In June 2022, she proudly received her diploma in agriculture. Now, Lacey has transferred to Olds College where she is working towards my Bachelor of Science with a major in agri-business. She is incredibly thankful to the Alberta Women's Science Network for providing me with the scholarship for the next school year. All funds are being used to pay for my schooling.
---
Dana Cross
"Tansi!" Dana is a member of Horselake First Nation in Alberta. She entered school as a mature student. She saw a need for Indigenous Environmental Scientists. Dana decided to be the change she wanted to see - she found Yellowhead Tribal College and was so happy to be able to attend a science program from an indigenous perspective. She feels that attending this college is healing, affirming, and building strong indigenous students working toward balancing emotions, mind, body, and spirit. Dana started in the Indigenous Environmental Stewardship & Reclamation program. She is continuing on toward a Bachelor of Science– Indigenous Land Management class of 2025. She has been a student through the pandemic and have had to adjust as things change with the current situation. She has been focused on completing her courses well. She believes entering in post secondary at an older age helped her to focus on her studies and she has been a high performing student with great grades and above average GPA (4.0). Her aspirations are to be able to use her skills and abilities to work in all fields on behalf of Indigenous and on behalf of the Environment. She wants to make sure that her people have a person at the table who can represent and know exactly what is going on in order to be able to communicate their communal wishes and needs in their territorials during consultation – to be able to go out on the land and make scientific observations, on the construction site – to manage construction in a responsible, safe, and considerate way, to consider mother earth and see that the projects are completed effectively and ethically. She wants to be the person to help that happen.
---
Mehraban Honardar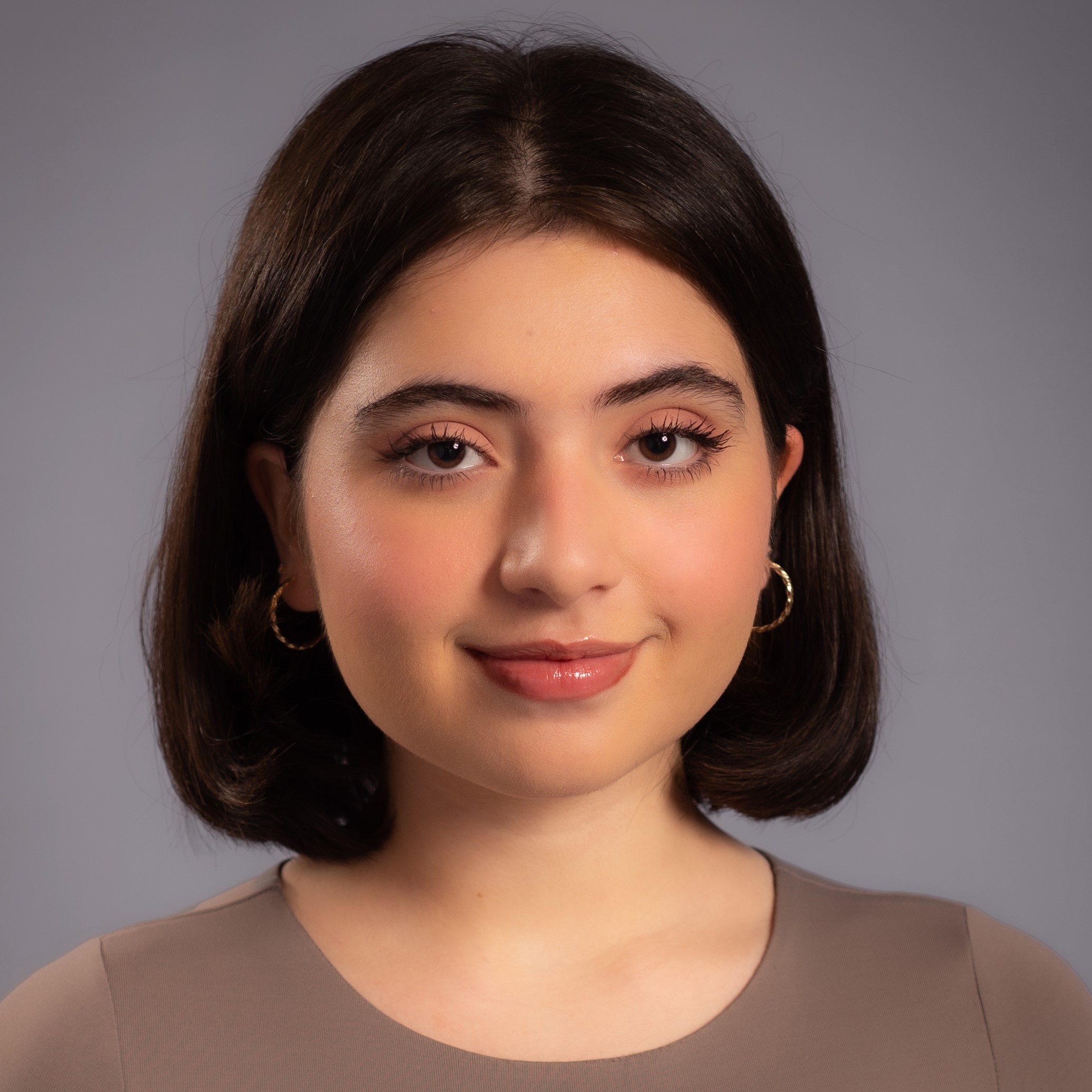 Mehraban Honardar is a first-generation Iranian immigrant woman enrolled in the Honors Physiology program at the University of Alberta. Due to having strong female role models in her family and having spent most of my childhood in the restrictive country of Iran, Mehraban became passionate about women equality, rights, and freedom. After enrolling into university, Mehraban began searching for opportunities that could manifest her previous passions in her studies and volunteer work. Ever since 2019, Mehraban has been an active member for the sustainable menstrual pad company Ruth where she has been striving to eliminate the stigma surrounding menstruation while also advocating for sustainable living. Mehraban works on creating content and advertisements regarding Ruth's goals while further working on curating programs and presentations to educate individuals of all backgrounds and age groups on these important initiatives. In addition to her involvement in Ruth, Mehraban has also recently joined Sheimmigrated which is a start-up that focuses on providing women especially international students with resources regarding job opportunities, grants, co-op programs, etc. As a STEM student, she has also been prioritizing her learning in areas related to women's health and has since been a part of a research project at the University of Alberta exploring topics such as reproductive health, pregnancy complications, angiogenesis during pregnancy, and more. Mehraban does not take her opportunities and education in Canada for granted and she hopes to continue to gain more knowledge and experience within the STEM field to grow within her role as a student, an educator, and a woman.
---
Emmanuelle Kasinyabo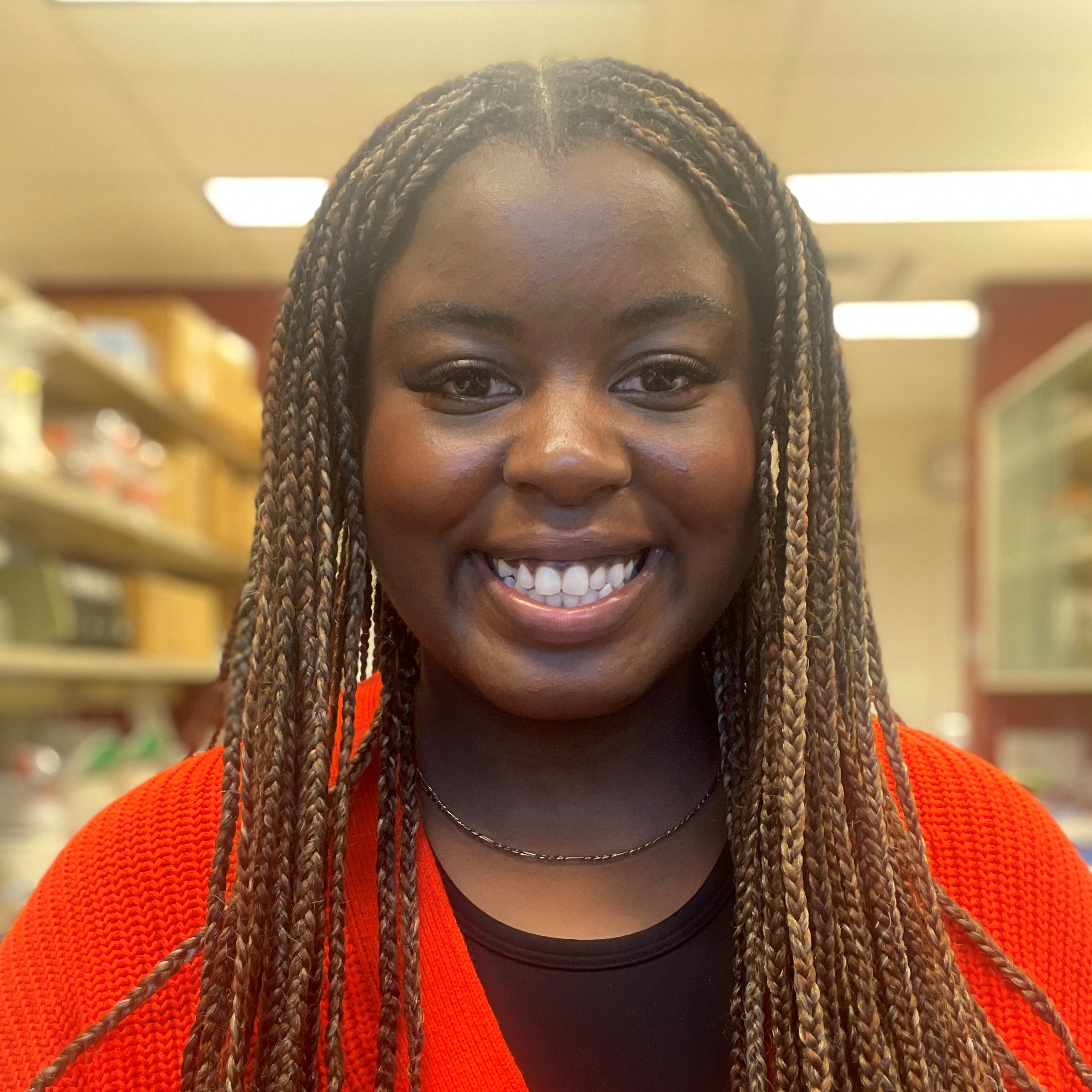 Emma is in her final year of the Immunology and Infection (IMIN) Specialization undergraduate program at the University of Alberta. She is interested in host–pathogen interactions and spent the year researching new therapies for chronic hepatitis B. Emma aims to use her background in IMIN to play a part in lowering the burden of infectious diseases in their endemic countries. Outside of her studies, Emma has dedicated her time actively volunteering in the community. With the Boys and Girls Club Big Brothers Big Sisters (BGCBigs) organization, she is a tutoring mentor and has been a club volunteer with youth for six years. She also volunteers with Cerebral Palsy Alberta Association (CPA) and coaches for the Parasoccer program with Alberta Cerebral Palsy Sports Association (ACPSA). Both CPA and ACPSA are non-profit organizations that have a focus on supporting individuals with a variety of abilities and disabilities. Emma currently serves as the Vice President of the Immunology and Infection Students' Association (IMINSA) and was the former Vice President Events for the BGCBigs Student Association at the University of Alberta. She plans to pursue a career in the health field with hopes that she can contribute to an inclusive environment where she can advocate for diversity, integrity and empowerment of groups that are marginalized.
---
Betalihem Lemma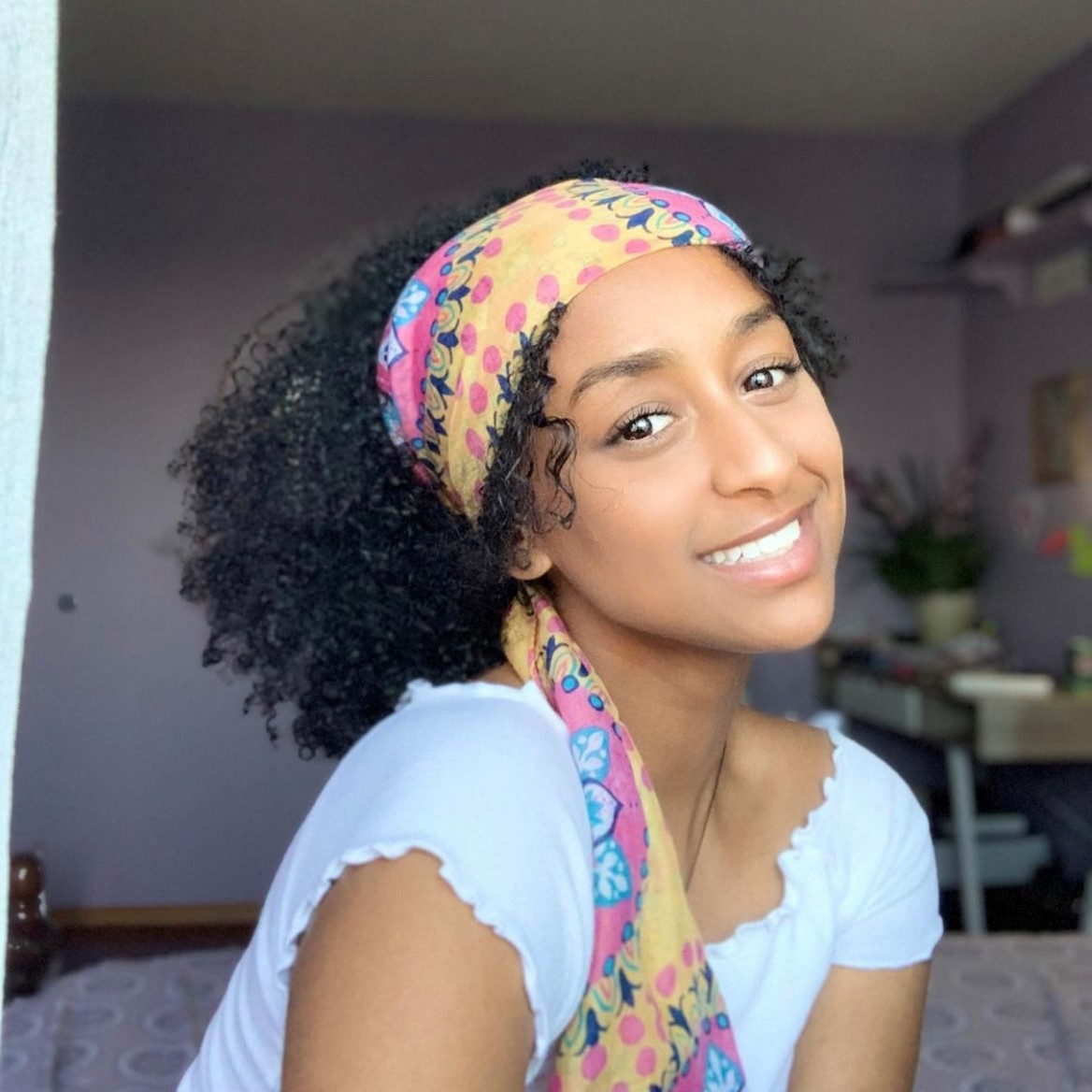 Betalihem Lemma is in her 4th year at the University of Calgary studying Biological Sciences. Being born in a refugee camp in Kenya and immigrating to Canada at a young age, Betalihem endured challenges that have shaped her personal and professional goals. Early on, she developed a passion for reducing the challenges faced by vulnerable populations. As a committed volunteer with the Calgary Catholic Immigration Society, Betalihem has helped refugees integrate, resettle and transition into Canadian society. As a member of the Canadian Commission for UNESCO's Youth Advisory Group, Betalihem has engaged in discussions and activities aimed at identifying the concerns of Canadian youth. She participated in the planning of the Health Panel of the 2022 National Black Canadian Summit in Halifax, Nova Scotia. Betalihem also participated in the development of the Halifax Declaration aimed at amplifying the voices of Black Canadians and breaking down the barriers they face. Betalihem has also contributed her efforts to research aimed at understanding the emotional and psychological effects of current methamphetamine intoxication management in Calgary's Emergency Departments. Through this work, she participated in conducting qualitative interviews with individuals with lived experiences to help create an evidence-based treatment protocol to improve the well-being of both healthcare staff and patients. In the future, Betalihem hopes to continue working towards eliminating barriers faced by vulnerable populations. In her free time, Betalihem also enjoys painting, stitch embroidery, and photography.
---
Katherine Leow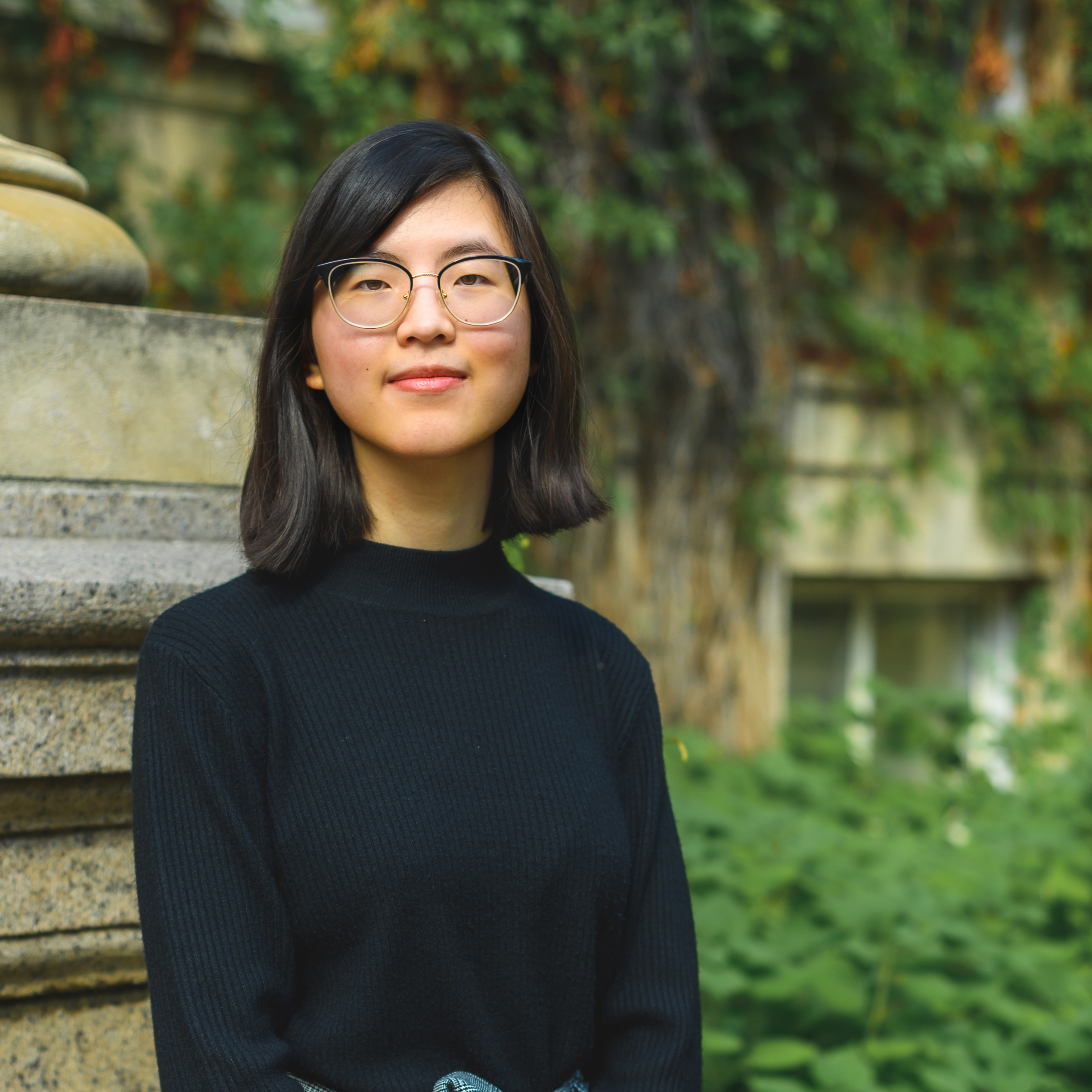 Katherine Leow is a third year Honors in Physiology student at the University of Alberta. She was born in Penang, Malaysia and immigrated to Canada when she was 9 years old. Having a strong passion for promoting inclusivity and diversity, she believes that breaking down stereotypes is crucial to paving a path towards a progressive future for all. As an executive of the University of Alberta Women in Science and Engineering (UAWiSE) for the past two years and as the current Black Tie Affair (BTA) Co-chair, she has made significant contributions to their Mentorship Program and oversaw numerous volunteer committee projects including the publication of a monthly newsletter that highlighted the personal journeys of minority individuals in STEM called "STEMphasize." As a woman of colour, she aims to become a source of inspiration for others who are unsatisfied with just the bare minimum.
---
Maria Matani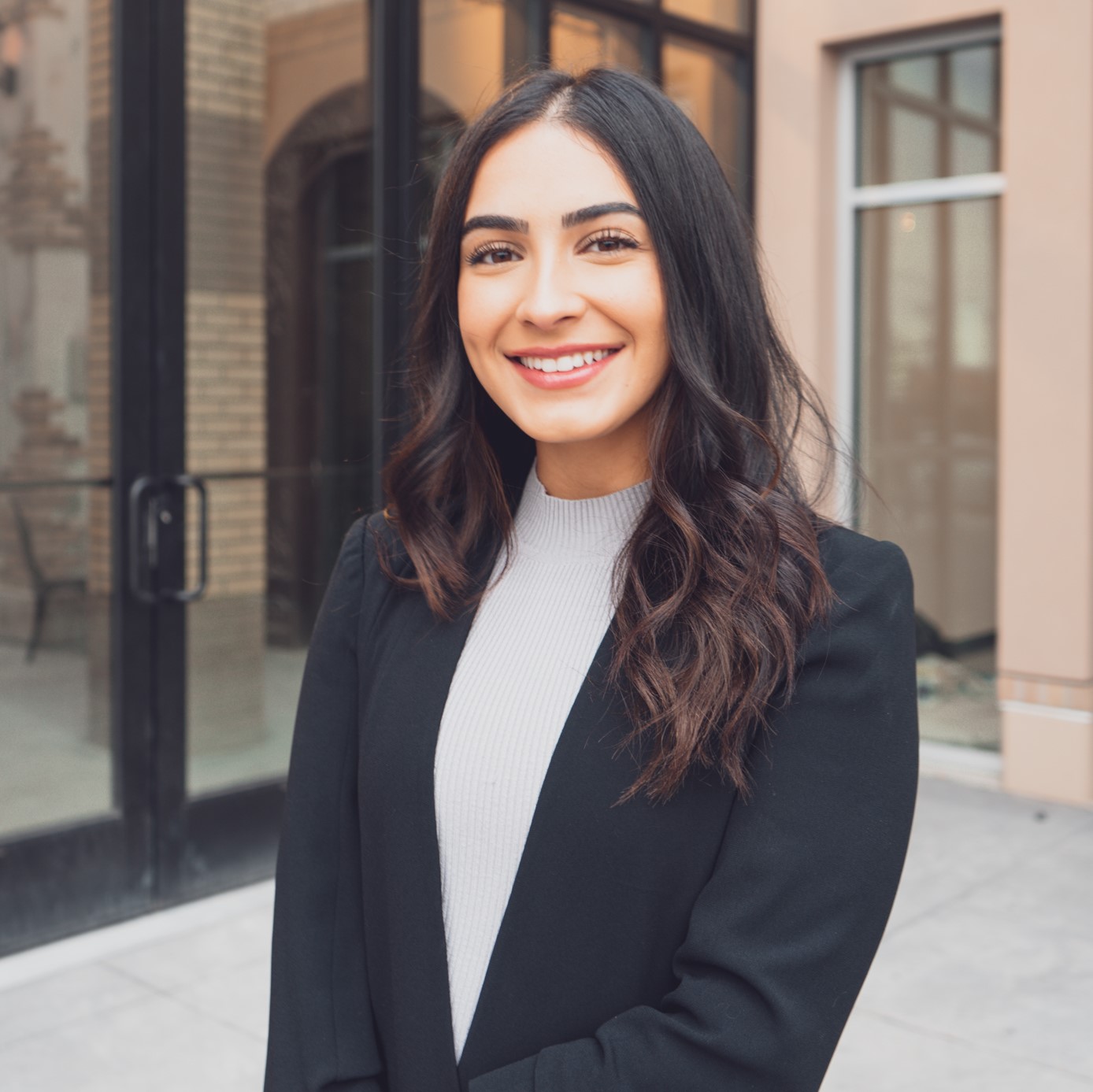 Maria Matani is a third-year Materials Engineering student with a Certificate of Sustainability at the University of Alberta. Maria moved to Canada from Venezuela in 2012 due to the economic and social crisis. Engineering was always her career of choice and her passion since she can remember, but she encountered some personal hardships, so she took a break from school. She recently found her way back because she wanted to make a positive impact in the world. Maria's passions include sustainability, leadership, and science. Through an internship, she explored the end-of-life processes of HVAC equipment, as well as the enormous issue of global food waste and food insecurity, and how proper engineering can help mitigate these issues. She helped present these issues and solutions to the DiscoverE Young Engineers camp this 2022 summer. It is her mission to do whatever possible to assure future generations can enjoy the same clean air we breathe today. On her free time, she enjoys yoga, powerlifting, and hiking.
---
Sarae Quewezance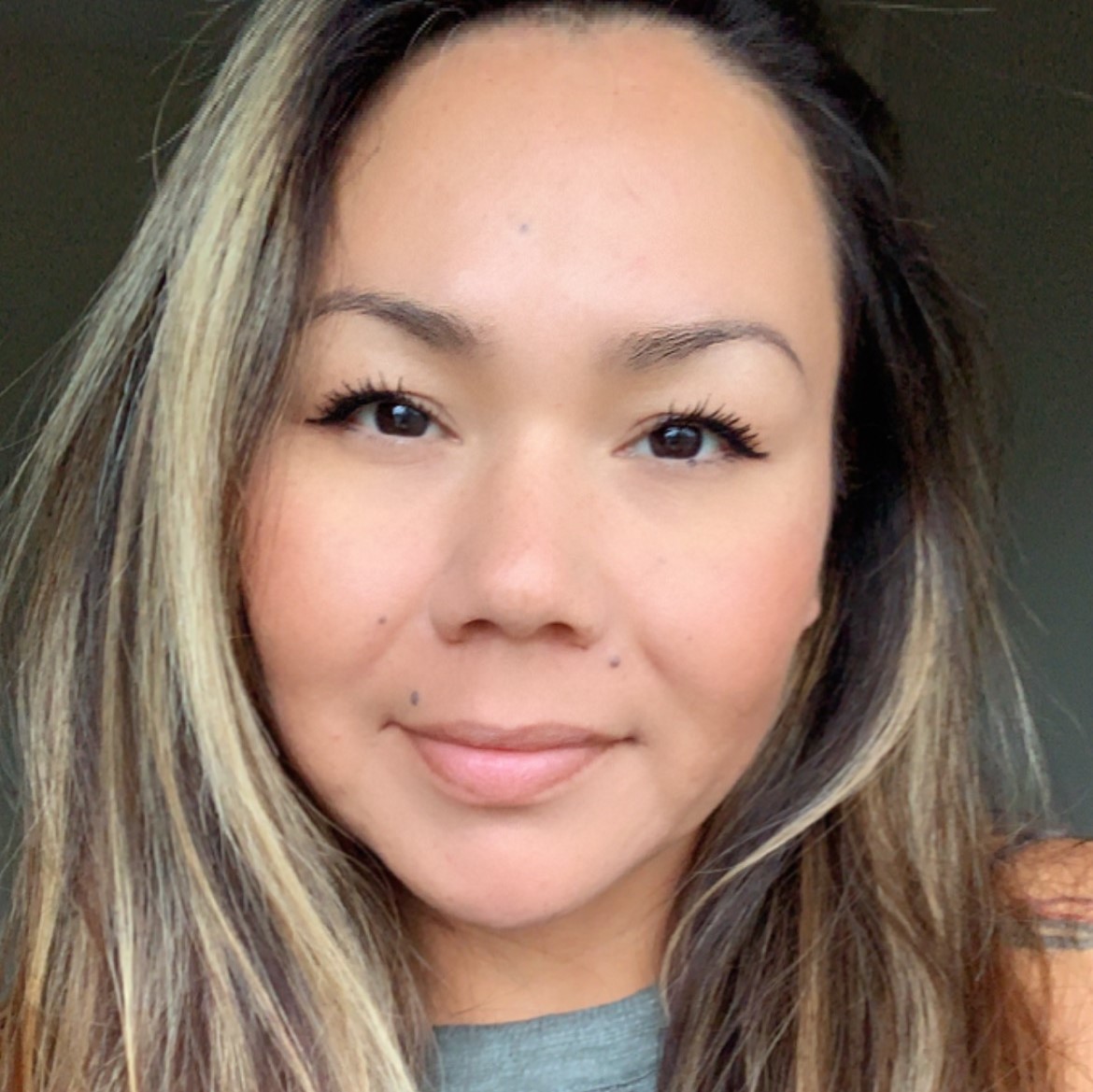 Sarae is a First Nations undergraduate student at Mount Royal University studying Environmental Science. She has made the Dean's Honour Roll List twice with her most recent being the Winter 2022 semester. She is an inquisitive person and equally curious. She cares deeply for my people, the Indigenous people of Canada, and she has always wanted to contribute to the healing of our people and Mother Earth. Therefore, this is why she chose her degree program. Sarae believes in the reciprocity between the healing of ourselves and Mother Earth and vice versa. She is also a daughter, sister, aunt, and mother. She has three beautiful children who helped make her choice to pursue higher education an easy one. As a single parent, being a student has not been without its challenges, but in trying times Sarae remembers why she started this journey and for whom, her children, her nieces and nephews, and her people. Sarae has learned so much about herself while studying at university: Firstly, to have confidence in herself and her abilities. That change is inevitable and scary, but the outcome can be life changing. She has learned of the different strengths she carries, and not just the strength of survival. Finally, she is creating a life she can be proud of. From her higher learning journey, Sarae hopes that others will see that through hard work, dedication, and finding what pushes them mentally, emotionally, and even spiritually will have profound positive effects on their life if they stick through it.