Team Jasmine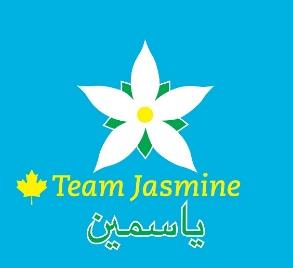 Jasmine … flower of Damascus … emblem chosen by this team of robot builders to commemorate five of the seven original team members who were newcomers to Canada from Syria. 
Team Jasmine was formed in August 2017 in NE Calgary to assist newly arrived Syrian refugee teenagers integrate into Canadian society, to provide a technical focus to their activities and to enhance their learning of English terminology.
Team Jasmine has designed, assembled and operated their wheeled robots to meet the tasks assigned to all FIRST Tech Challenge teams in 70 countries around the world.  In their first Alberta play downs, Team Jasmine ranked 12th out of 33 teams competing!  The team also won the prestigious Judges Award the same day.  What a great accomplishment for students learning not only robotics and computer programming for the first time, but learning English along the way – with new terms such as "Agenda" and "brainstorming" and "millivolt."
Please contact Sean for team membership or FIRST Tech Challenge info or Wally for sponsorship and fundraising inquiries.